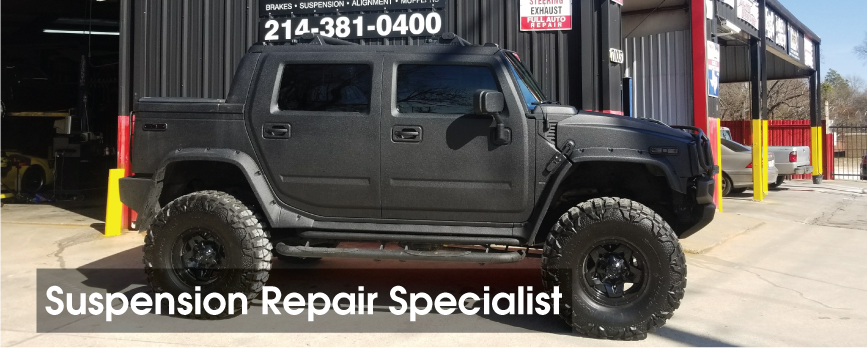 Problems with the suspension can be hard for drivers to diagnose. The suspension system connects a vehicle to the road through the tires. It also includes the steering, which means problems with any part in the system can be critical. There are several parts that work together in this system and if any of them start to fail, the quality and comfort of the ride will suffer. Let the mechanics at Pro Automotive have a look and diagnose the problem this will save you time and money in the long run.
Some signs that indicate a problem that needs to be checked include the vehicle pulling to one side, difficult steering, and a hard ride over bumps. Sometimes drivers will be able to identify a problem right away, but others are not so easy. Tires that are old or are inflated to the wrong pressure are usually easy to spot, especially if they have worn spots. A bad belt connected to a power steering pump is not that hard to find for those who know what they are looking at under the hood.
At Pro Automotive we leave nothing to chance. We put your vehicle on a lift, pull the tires, and inspect the metal arms, to look for worn or broken bushings and bearings. Shock absorbers and struts will wear over time and they are one of the most common culprits, but there are several other issues that could cause the same conditions. It is better to let the professionals at Pro Automotive check out the vehicle rather than take any chances. At Pro Automotive we are here to help diagnose and repair your car's suspension so you can get you back on the road in both comfort and safety. The trained technicians at Pro Automotive are ready to help you at either our Dallas or Grand Prairie locations.