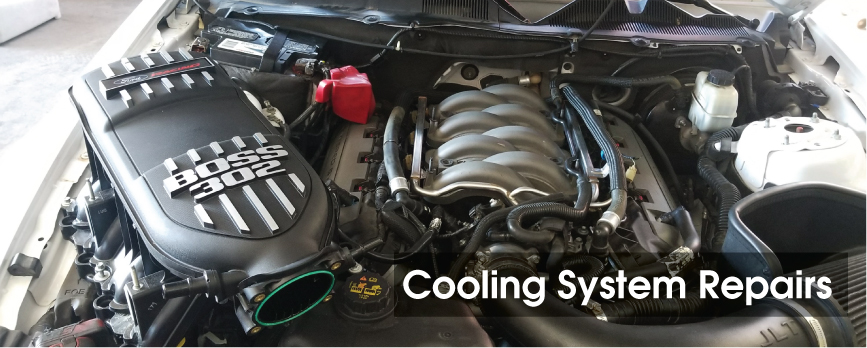 At Pro Automotive we understand that your vehicle's cooling system is a vital part of its operation. The cooling system does more than reduce the internal temperature of the engine in the blazing mid-day Dallas heat; it provides warmth to the interior of the vehicle when those morning temperatures dip down.
Components of your cooling system include a radiator, water pump, hoses and valves. It is not only important to keep the engine from overheating. It is just as important to keep the engine operating at the correct temperature. Most internal combustion engines operate the best at around 200 degrees Fahrenheit. It is around this temperature that you r vehicle's thermostat will open, allowing the coolant enter into the interior cooling chambers of the engine block. This coolant, also known as antifreeze, flows through the engine via the water pump, and reenters the radiator where it starts to cool back down. The cooling happens when air passes between the fins of the radiator from either the radiator fan, or the air that flows throughout the grille while driving.
Maintaining your vehicle's cooling system in an important part of maintaining the overall soundness of your car. Engine coolant is as important, if not more important, than engine oil. Without it, you are at a standstill. 
At Pro Automotive we are here to help diagnose and repair your car's cooling system so you can get you back on the road in both comfort and safety. The trained technicians at Pro Automotive are ready to help you at either our Dallas or Grand Prairie locations.