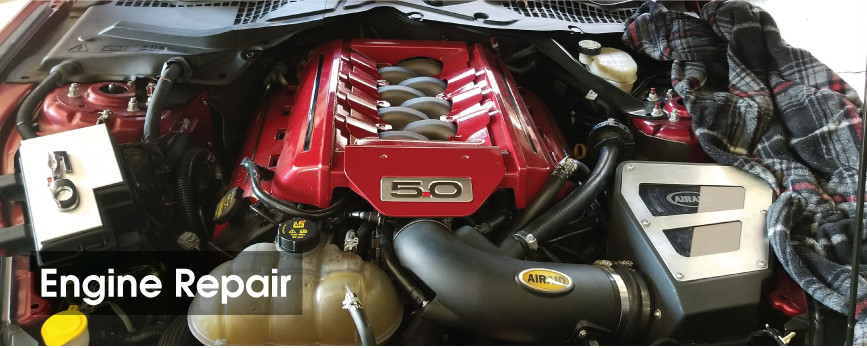 Engine repairs come in many different varieties. At Pro Automotive we can make everything from small adjustments to your engine to major overhauls. Engines in modern automobiles are built to exact specifications and are required to run in peak condition in order to maintain acceptable power and fuel efficiency. When trouble arises, it can be found in numerous ways. Dashboard indicator lights, diminished fuel efficiency and changes in power output can all be indicators of a major engine malfunction. Problems with cooling or lubrication can cause your engine to run hotter than the asphalt in Dallas on an August day. If an engine runs too hot, some repairs become more difficult if not impossible. 
Having your engine serviced regularly by a trained mechanic at Pro Automotive can result in the elimination of costly repair bills and increased mileage. The engine is the heart of the vehicle. Not only does it provide power to the wheels, it runs every other system as well. Engine repairs cannot be overlooked or put off. Noises such as grinding, knocking or banging can be indications of serious problems with your engine and should be evaluated by a professional as soon as possible. If you ignore these indications, be prepared to shell out money for expensive repairs, or be ready to take the bus. 
At Pro Automotive we are here to help diagnose and repair your car's engine so you can get you back on the road in both comfort and safety. The trained technicians at Pro Automotive are ready to help you at either our Dallas or Grand Prairie locations.