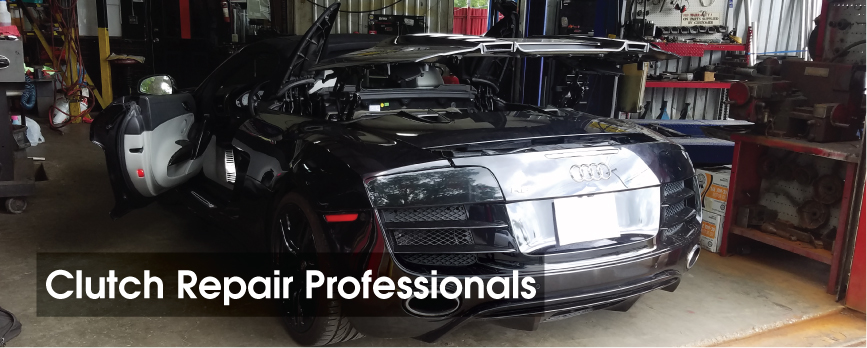 If you own a vehicle with a manual transmission, then you're probably dreading the day when clutch problems might rear their ugly heads. After all, clutch problems can be notoriously difficult to diagnose and an even bigger pain to actually fix yourself. For the trained and certified mechanics at Pro Automotive of Dallas, dealing with clutch repairs is no biggie. We have the tools and over 20 years of automotive experience to diagnose and properly fix clutch problems.
When your clutch is in need of repair or replacement, chances are you'll know about it soon enough. Bring your car into Pro Automotive if you've experienced the following:
Loose or floppy clutch pedal

Grinding noises whenever the clutch is pressed

Difficulty shifting into gear when the clutch pedal is pressed

Clutch that fails to grip properly
The experts at Pro-Automotive can help get to the bottom of your clutch issues, whether it's a broken or worn clutch, clutch master cylinder issues or throw-out bearing wear. When it's all said and done, we'll have your vehicle's clutch restored to its intended operation.  
With the skill and experience of Pro Automotive on your side, that clutch repair isn't as scary as you might have thought it would be. So don't hesitate to give us a call if you're experiencing clutch woes in your vehicle. At Pro Automotive we are here to help diagnose and repair your car's clutch so you can get you back on the road in both comfort and safety. The trained technicians at Pro Automotive are ready to help you at either our Dallas or Grand Prairie locations.