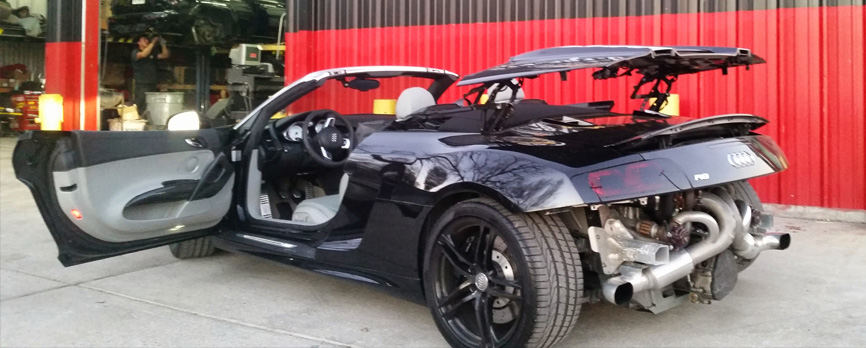 Driving in the DFW area traffic can take its toll on your braking system. How many miles before you need a brake system inspection or repair can vary greatly on driving conditions, payload and driving habits. Having your braking system checked regularly by Pro Automotive can save you greatly in the long run. 
Noisy, squealing brakes are not only a sign of trouble, it a cry for help!
Your brake pads are designed to wear. When they wear too much, you can damage your rotors. Gone are the days of turning the rotors down to create a new surface. Overall requirements to diminish the curb weights of vehicles to increase fuel economy have forced auto makers to maintain the bare minimums on things like rotor thickness. There is good news and bad news to this. The Bad news is, once the pads start to dig into the rotors, you will need to replace them. The good news is, now that the rotors have been reduced to the minimum required thickness, they have become more widely available, and less expensive. 
So, do what's right. Have your braking system checked and repaired regularly at either our Dallas or Grand Prairie locations. At Pro Automotive we are here to help diagnose and repair your brakes so you can get you back on the road in both comfort and safety.